Or it doesn't even necessarily have to be ahead of its time, just games with particularly impressive graphics that stood out to you in some way (please explain why). Also, please feel free to include PC games, arcade games, etc here as well. I am more of a console gamer at heart and so my list below is just what I feel qualified to comment on. For me, some that really stand out are:
1) Shenmue for the Dreamcast. Technically, this game was released in December 1999 in Japan and I would argue that it is graphically the most realistic looking game of the 20th century (feel free correct me if you disagree). It looks like a really graphically advanced Gamecube title except it's on the dreamcast which is a half generation behind. Going from the N64/PS1 to this game must have been other worldly and I wish that I could have played it when it was released instead of discovering it as a retro title.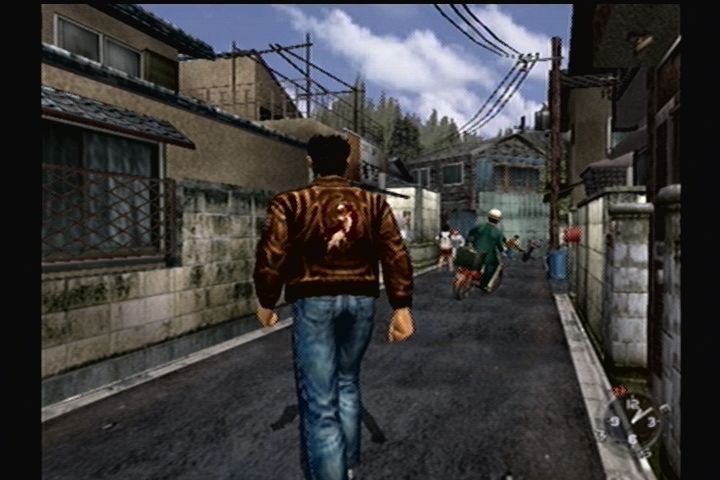 2) The Wind Waker: OK so this is a game that isn't graphically realistic at all and, in fact, its graphics were generally seen as a weakpoint in 2003 when it was first released (too "kiddie" for gamers of the day), but that was only because the Wind Waker was so far, stylistically, ahead of its time. Cell-shading is not where the gaming industry was in 2003 but today you see it from Dragon Ball to Pokemon to countless other modern franchises. Obviously, Breath of the Wild greatly advanced the use of cell-shading in gaming but that was directly inspired by Wind Waker HD and ultimately Wind Waker was the pioneer for this style of graphics.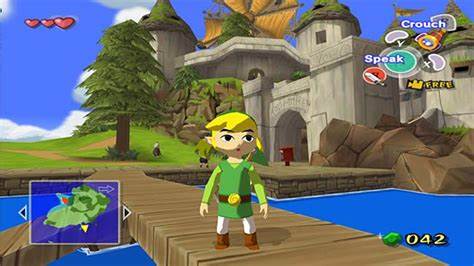 3) Super Mario 64. Not much of a surprise here. Nothing even close to this had ever been seen before. Mario 64 was my first game and I remember getting friends over to play who had been gaming for years before me and their jaws dropped when they saw birds flying around outside in the castle grounds. Today, the game's graphics are not that impressive but Mario 64 was a key pioneer in 3D gaming in so many ways that it would be an injustice for it to not be on this list.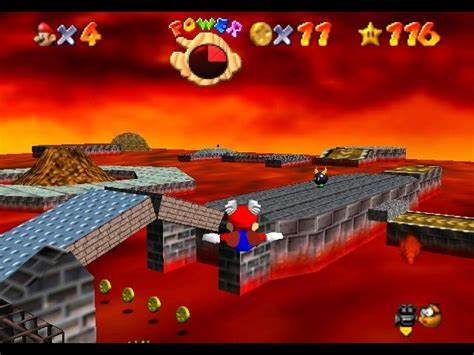 4) Pokemon Stadium 2. OK this is a bit of an obscure one that I thought that I would throw in. It was one of the last N64 games to be released in 2001 and its popularity has been heavily maligned as a retro game because it basically requires the Transfer Pak and Game Boy carts which makes playing it, to say the least, inconvenient in 2023. Also, there was a Pokemon Stadium 1 that was more popular and didn't really have particularly impressive graphics and so it is easy to overlook 2 which came out a year later. That being said, Pokemon Stadium 2 is a work of art. I highly recommend that you try it if you appreciate beautiful graphics on old consoles. Apart from the resolution it looks and feels like a Gamecube game. The character models, the special effects and the battle stadium environments all look stellar. Now the framerate is probably somewhere around 10fps but because all character and camera movement in the game are pre-determined, the game masks it really well with slow, panaramic motions. I can't believe that they were able to do this with the N64, the game was packed into a 64Mb cartridge which is the maximum size and was one of (I believe) 3 games to use that much space. It really makes you wonder what the N64 hardware could accomplish if developers had the ability to store larger amounts of data on the carts.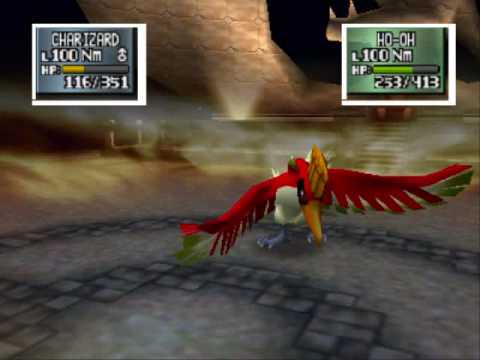 5) Yoshi's Story. OK, another N64 game, I promise that this is the last (I am the first to admit that I have a bias when it comes to the N64). Yoshi's Story was absolutely panned by critics and gamers in 1998 when it came out because from a game design standpoint it failed to live up to its predecessor (Yoshi's Island) specifically in terms of difficulty (that being said, I challenge you to eat all 30 green melons hidden on each level in Yoshi's Story and abstain from eating any other fruits and then tell me that this game is easy, you will learn new meaning for the word "challenge"). That said, something that was really overlooked and forgotten about Yoshi's Story was the major innovations that the game made in terms of artistic creativity in video game graphics. The levels on Yoshi's Story boasts an incredible arts and crafts motif that had never been seen in gaming (to this degree) before. Skies were made out of denim, trees made to look like claymation, ground made out of corrugated cardboard, and grass made to look like a sewn green patchwork. Nintendo eventually found its way back to this style of graphis years later when Goodfeel made Kirby's Epic Yarn on the Wii, later Yoshi's Woolly World on the Wii U and Yoshi's Crafted World on the Switch. Many people claimed that Nintendo was copying Playstation's Sackboy artistic motif when they released Woolly World but the true pioneer of this graphical art style actually traces back to Yoshi's Story on the N64 almost 20 years earlier.