NVCleanstall is a great tool for de-bloating the Geforce driver package, and removing or reducing Nvidia's telemetry and running processes.
It's ideal after a clean install, however if you have existing Geforce drivers installed you'll probably want to run DDU to remove all traces of them before reinstalling with NVCleanstall
https://www.techpowerup.com/download/techpowerup-nvcleanstall/
NOTE: You don't need to pre-download the Geforce drivers from Geforce.com - this program downloads only the components it needs from Nvidia.
1) Click "Install best driver for my hardware" --> Next
2) "Recommended" button, which enables only the Display Driver, PhysX, HDMI Audio. --> Next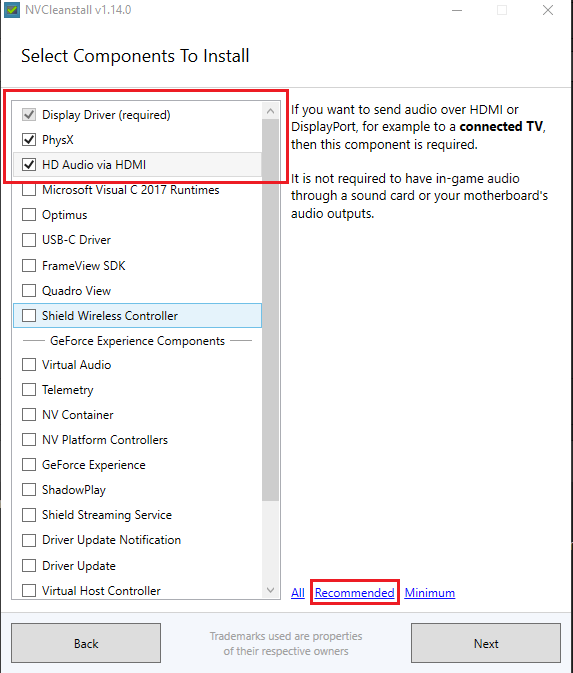 3) Choose "Disable Installer Telemetry & Advertising"
4) (Optional, I normally choose the below options, however be careful with "Show Expert Tweaks -> Disable Driver Telemetry" if you play online games with anti-cheat, since it creates a modified driver with telemetry bypassed, which some anti-cheats don't like.
5) Next --> Install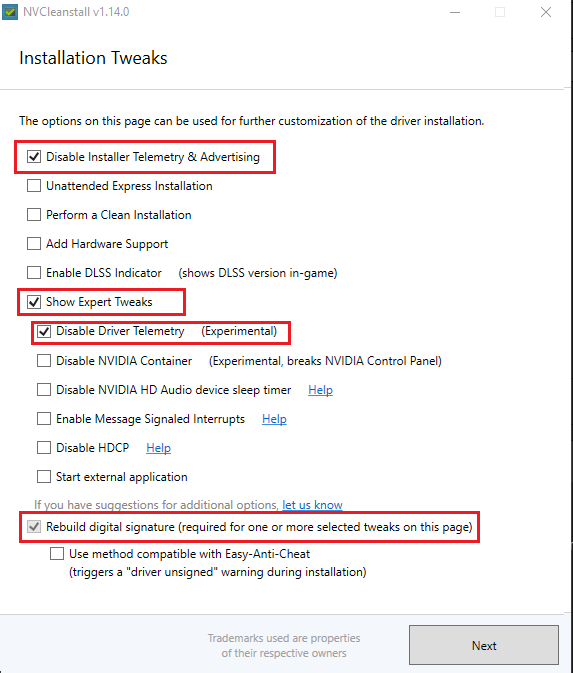 Video-walkthrough:
Last edited: